Quantum – Open Avionics Platform
Quantum Open Avionics Platform is an innovative new concept in avionics that enables aircraft designers and system integrators to greatly accelerate the development of advanced avionics systems that meet the unique requirements of their aircraft and missions, including a full suite of customizable avionics hardware, software, AI processors, licensable IP, a development environment, and engineering services. .
"Developing these innovative new technologies and their associated certification basis requires avionics solutions that enable customization, rapid prototyping, and iterative experimental flight testing, and Quantum leverages Avidyne's broad portfolio of products and IP coupled with our nearly thirty years of engineering and certification experience to bring to market a certifiable avionics platform explicitly designed to address these requirements,"
said Avidyne President Dan Schwinn.
The Quantum Open Avionics Platform provides a complete portfolio of cost effective, low SWaP (size, weight, and power) avionics functions that can be configured and customized to meet the needs of next generation aircraft based on advances in automation and alternative propulsion. The Quantum Platform supports the full range of make vs buy strategies from commercial off the shelf (COTS) products, Avidyne supported product customization, integration of customer developed functions, and foundational IP for complete customer in house developments.
Quantum offers a range of innovative solutions including: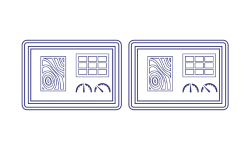 Quantum Avionics
Customizable Flight Displays
Customized primary & multifunction multi-touch high resolution display sizes and bezel configurations.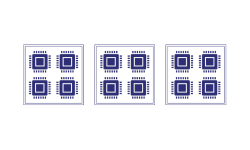 Quantum Avionics
Flight Control Compute Platform
TSO-C153 / ARINC563 compliant display & vehicle management multi core compute platform with support for Avidyne and customer developed software functions.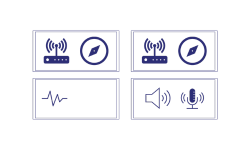 Quantum Avionics
Certified Avionics Products
Quantum includes a broad portfolio of certified low SWaP compute, display, navigation, sensors, communication, auto pilot, surveillance, audio, and AI vision system components.
Interested?
If you are interested in learning more about how Quantum solutions make flying safer, more accessible and more enjoyable for pilots and their passengers, let us know.